FPC manufacturer:5G Will Have a Far-reaching Impact on Five Vertical Industries
The first world 5G conference was held in Beijing a few days ago, and black technology was featured. At the meeting, Minister of Industry and Information Technology Miao Wei revealed that 113,000 5G base stations have been built in the country and 130,000 are expected to be built by the end of this year. The number of subscribers to 5G package reached 870,000, and 5G has a good momentum of development.
Under the upsurge of 5G business, all parties pay more attention to the far-reaching impact of 5G on the industry. FPC manufacture think,Many governments regard it as a "sharp sword" to drive the development of the communications industry and related vertical industries, and place high hopes on it.
Massive and Dense Users as Entry Points
Judging from the actual situation in China, the vertical industry, which is most likely to be keen on promoting 5G commerce, is bound to have the basic characteristics of massive and intensive users.
Judging from the current news reports, several leading enterprises have laid out 5G key applications by giving full play to their respective advantages. For example, Baidu has developed 5G driverless and AI cooperation with operators. Ali has launched 5G+8K video based on its own Aliyun resources, live broadcast technology and distribution channels. Tencent joined 3GPP to promote the realization of cloud games, car networking, industrial Internet and other services in 5G networks. In addition, the State Grid and the Southern Grid, which are in urgent need of 5G technology application (high-risk power field remote operation, grid-connected optimization, intelligent power distribution and accurate load control, etc.), are also actively cooperating with operators. Audi and Ericsson, large unmanned car manufacturers, are also forming joint ventures to build smart factories using 5G technology to realize factory automation and process automation.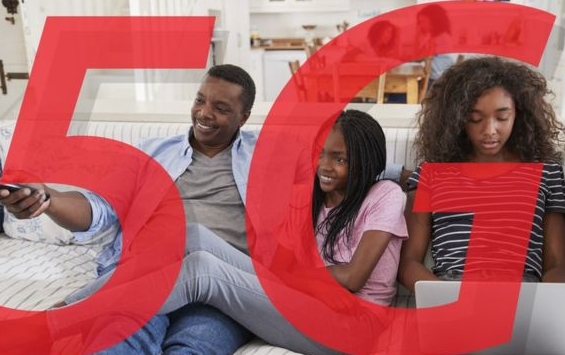 Focus on Five Vertical Industries
From a global perspective, as of November 2019, 56 5G network operators around the world have concentrated in large cities in 32 countries such as Asia, North America and Europe to deploy and open 5G services, of which 39 mobile network operators in more than 20 countries have already launched 5G terminals.
Although 5G commercial has just started in the world, there is no valuable commercial application model in the market. According to the assumption that more than 20 mainstream operators around the world will lay out 56 key vertical industry application scenarios based on the three 5G application scenarios (eMBB/mMTC/URLLC), among which car networking, intelligent manufacturing, high definition video /VR/AR, telemedicine and smart city are the focus of attention. Ericsson, on the other hand, believes that 5G will bring 36% revenue growth to operators by 2026, with manufacturing, energy and public utilities, public safety, health care and public transportation among the top five vertical industries.
Focus on Three Major Development Areas
In fact, as long as the scale of 5G end users reaches a certain order of magnitude, various 5G business models with profit prospects will spring up like Internet applications in those days. The new business model that most easily stimulates 5G business demand is mainly concentrated in the following areas:
The first is industrial automation, remote control, automatic scheduling and other industrial 5G application areas, which is also in line with the strategic layout of China's 2025 Plan. The extremely low time delay of 5G makes it possible for industrial enterprises to have extremely high automatic production efficiency.
The second is the new experience in personal life consumption fields such as live broadcasting, entertainment, physical examination, medical consultation, e-commerce shopping guide, unmanned aerial vehicle express, etc. brought about by 5G VR and AR services. This field will be the key 5G application field actively involved by social venture capital due to its large user base, high user activity, relatively rigid demand, easy understanding and easy satisfaction of solutions, etc.
The third is various public service Internet of Things applications requiring large-scale remote data reading, which are mainly concentrated in the fields of highway traffic, public transportation system, water, electricity and gas remote meter reading, remote control of household appliances and electronic terminals, new car driving navigation, traffic monitoring, property management and community services. Since there is already a large-scale existing customer base of Internet of Things solutions based on 2G/3G/4G network technology, there is the possibility of using 5G new technology to provide Internet of Things services with faster speed and lower delay in the future. In 2019, compared with 2018, Midea, Haier and Xiaomi have been promoted to the top 100 enterprises in the Internet of Things, and have launched a number of home-based Internet of Things solutions with lower transmission rate requirements. It is the general trend to launch Internet of Things solutions with higher data exchange level.