Flexible PCB manufacturer:The number of 5G modules will exceed 4G in 2023
The latest research report released by Strategy Analytics Internet of Things Strategic Service points out that by 2025, the sales of Internet of Things cellular equipment will transition through the main air interface 5G. The strong growth of projects from China continues to provide healthy impetus to the Internet of Things equipment market.
Strategy AnalyTIcs predicts that with the slow development of 5G modules starting in 2019, shipments of 4G Internet of Things modules will peak within three years. 2023 will be the key turning point, because the number of 5G modules will exceed 4G modules. It is understood that in the forecast period, the automotive vertical market will be the largest consumer of cellular modules of the Internet of Things and will significantly increase its market share by 2025.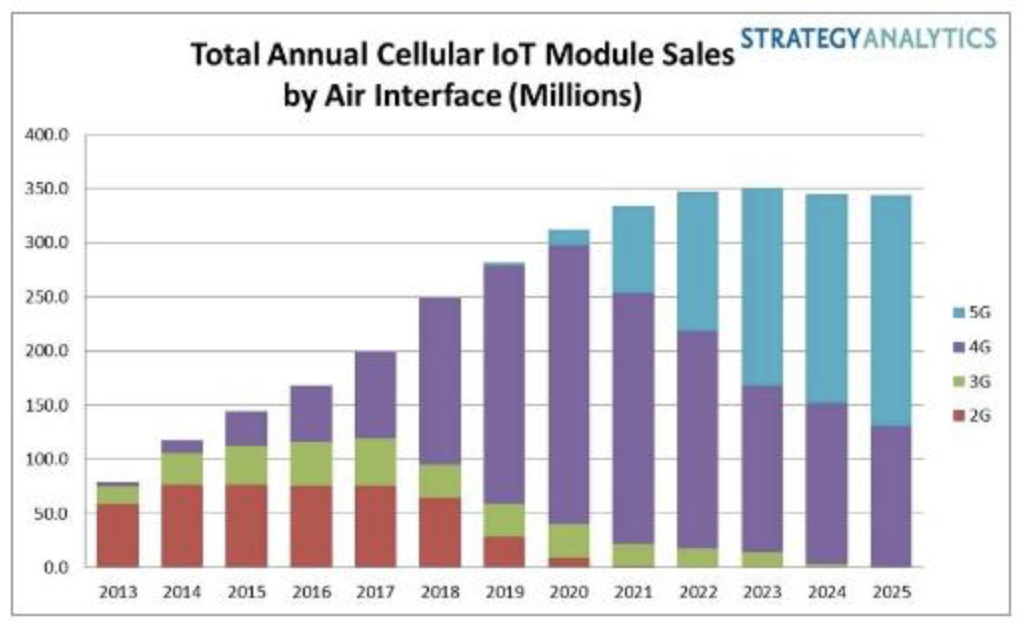 The low latency advantage of 5G will make it possible to use Internet of Things cases that require instantaneous communication, such as truck queuing, automatic driving, remote surgery in manufacturing and medical care. When we turn to independent (SA)5G network deployment (the initial network will be NSA (non-independent), i.e. 5G is built on LTE network, 5G for Internet of Things will become very interesting. The soft board factory believes that it can provide network slices according to customer requirements, and expand to the second phase of 3GPP Release 16 with eMTC and NB IoT standards, and cooperate with 5G NR (New Radio), so 5G will be able to meet a wide range of Internet of Things requirements in the prediction period.
The growth of the Internet of Things in China is not expected to slow down because it is in a leading position in the Asia-Pacific region. In addition to the state's investment in manufacturing industries including smart home appliances and high-end consumer electronics, the Chinese government has also promoted the development of the Internet of Things in the fields of industrial control, energy, financial services and medical care. The Flexible PCB manufacturer that as part of the official "Smart City" pilot project, funds will also be provided to municipal authorities and economic development zones. These pilot projects are seeking to use Internet of Things applications to solve major urban problems, such as traffic congestion and pollution.